Day 2, Thursday: Educate us on something you know a lot about or are good at.

Okay, class, today we are going to learn about how to enjoy a rainy afternoon. Between living in the Pacific Northwest and the Midwest, I have sat through more than my fair share of rainy days. They are not typically something I enjoy, I much prefer sun and heat and humidity, but I have more experience with the rain.
Step 1: Find a really awesome something to read. It could be your favorite magazine, a book you've read so many times that the binding is falling apart. It could be the newest bestseller or a book from your childhood, but it must be something that will stand in as your sunshine. Cause you ain't getting any actual sunshine on this day.
Step 2: Find a corner. As in a corner on the couch, a corner between pillows on the bed. Somewhere comfy and cozy. If you are someone who has a corner that looks like this
or this
then I am sorry. We can no longer be friends. Ever.
Step 3: Make some tea. And put it in a very pretty cup.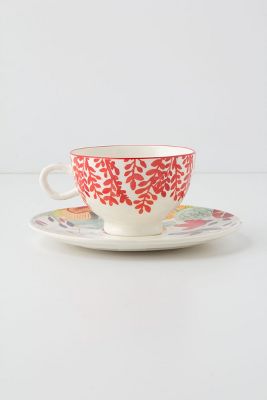 Step 4: Situate yourself in your chosen corner with your chosen reading material and cup of perfectly tempered tea. Be sure to cover your lap with the coziest blanket at your disposal. If you can find a pet to curl up next to you, or a sweet child to cuddle beside you with their own book (I cannot WAIT until we are at that age!) that's just icing on the cake. Or gilded letters on the book. Or deep fried on the twinkie.
If you live in Oregon, or Colorado – seriously, snow in April? How cruel is that?! – you might get the chance to concoct this experience sooner rather than later. For the rest of the country, you are just going to have to pine and perish waiting to have your own cozy, rainy day afternoon.
Please vote for us! We're number 25 right now and number 26 is just one vote behind us! Pretty please?